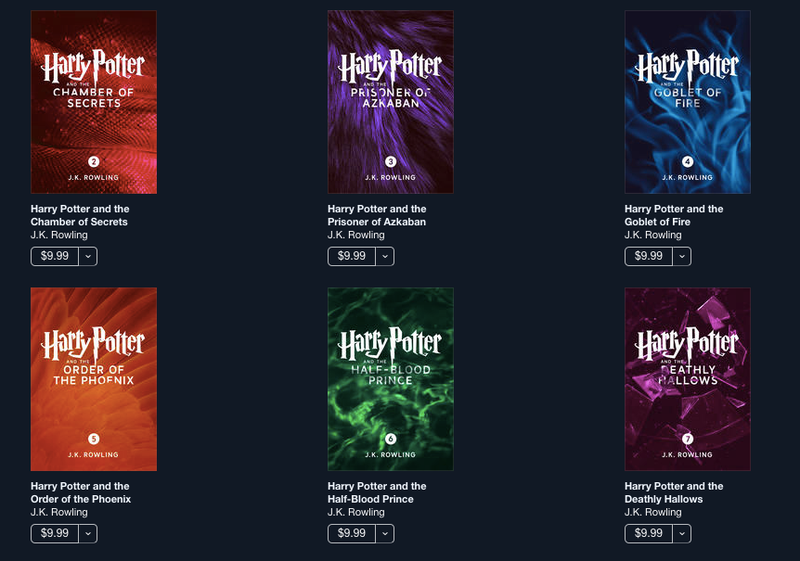 The Harry Potter book series was one of the most popular book series in its time. Now that author J.K. Rowling has finished the Harry Potter series, she's now released new interactive animated versions on iBooks.
"I'm thrilled to see the Harry Potter books so beautifully realised on iBooks for the digital world; the artwork and animations in these enhanced editions bring the stories alive in a delightful new way," said J.K. Rowling.
"Harry Potter fans are going to love how their favorite stories come to life," said Tim Cook, Apple's CEO. "J.K. Rowling's legendary series is perfect for enjoying on your iPad or iPhone and we're thrilled to offer them exclusively on the iBooks Store."
Basically the text is identical so what makes these new iBooks versions different is the interactivity of the animation along with J.K. Rowling's notes about each book. For Harry Potter fans, this is a new way to re-read your favorite books in an interactive format. For authors, you can see the future of publishing where popular books will migrate to the interactive format of iBooks while less popular books will simply remain in the plain e-book format of static text and graphics.
In the future, more people will expect interactive e-books so that means besides writing text, you'll need to enlist the help of an animator and programmer as well. In the immediate future, interactive e-books will be reserved for popular books like the Harry Potter series that can justify the added expense. Yet you can already see the future before your eyes so if you aren't already familiar with the interactive capabilities of iBooks, it's time to start learning about them now since this is where e-books are heading.
Remember, you can't read these interactive versions of Harry Potter without iBooks, which only runs on the iPhone, iPad, or a Macintosh. So if interactive e-books are the future, you can see that an Apple product will be part of that future as well.
To read more about Harry Potter iBooks versions, click here.