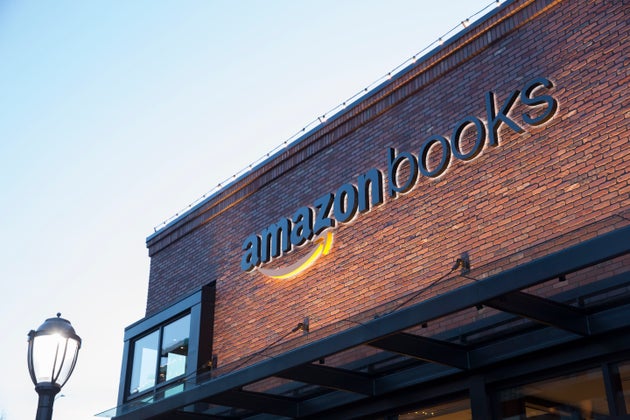 Amazon recently opened a brick and mortar bookstore in Seattle and may even open another brick and mortar bookstore in San Diego. After decimating bookstore chains like Borders Books and Barnes & Noble, you have to wonder why Amazon would want to open their own brick and mortar bookstores.
The main idea is to provide a services that online book selling can't offer such as offering author events and a place to pick up or return books conveniently. After decades of selling books online, Amazon has a history of which books are most popular in which areas of the country. By opening brick and mortar stores, Amazon can exploit their knowledge of popular books by stocking their brick and mortar stores only with books most likely to sell in that particular region.
In comparison, other bookstores often just cram books on a shelf and hope for the best because they don't know which books a particular region finds most popular. Since Amazon does know this data, they can theoretically sell only the books people are most likely going to buy. Even better, Amazon's brick and mortar stores plan to offer prices identical to their online site, which means you can buy books with the convenience of browsing them ahead of time.
In comparison, most people visit a Barnes & Noble, find a book they want, and then buy that book for much less on Amazon. Yet a certain percentage of these people may play to buy the book online from Amazon but fail to do so for any number of reasons. That represents lost sales. So if Amazon's brick and mortar stores can capture sales immediately, they might be able to sell enough books to pay the expense of a retail store.
Most likely Amazon is testing the retail market to see if stocking stores with high selling books will be profitable. If so, then they'll simply move into neighborhoods armed with data on which books will likely sell best while other bookstores simply guess. Even with their lower prices, Amazon might be able to pay the expenses of retail they can sell books fast enough.
It's still an experiment so don't expect Amazon to open a bookstore near you any time soon. In the meantime, watch Barnes & Noble stock their shelves with more toys and games, vinyl records, and gifts to make up for the fact that they can't sell enough books. Then watch their book shelfs offer fewer and fewer books of any given category because Barnes & Noble has no idea which books might sell best.
While Amazon is testing the market for brick and mortar bookstores using statistics to guide them, Barnes & Noble is still clinging to their old model of stuffing shelves with books and hoping for the best.
Good luck to both of them. Given the odds, it's likely only one brick and mortar store will survive and its name won't be Barnes & Noble.
To read more about Amazon's experiment with brick and mortar stores, click here.